What is it like to be a farmer?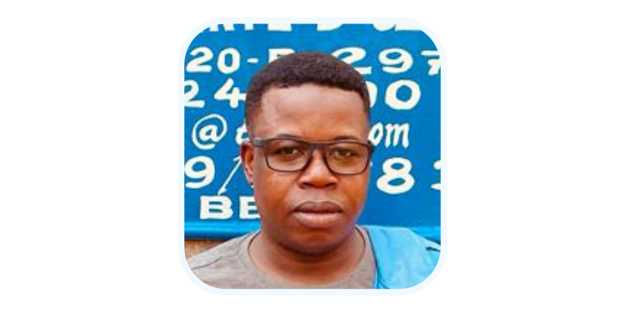 Meet Mr. Blaise Seton
Farmer in Benin.
20.000 Laying Hens.
Imports his own containers.
Declarer/ Customs Officer
''On February 1 2022, I decided to import my containers directly. My new order is on its way. To make sure I don't run out of stock, the representative in Benin and I agreed that I could import my own goods directly. This was the best decision I ever made. The team in Benin and the Netherlands is very helpful and helps me to calculate my feed requirements so that I can have a stable and quality production.''
What makes you enjoy your work?
Breeding has been a passion of mine since childhood. When I was younger, two, three months before the holidays, my father used to keep one-day-old broiler chicks. We didn't sell them, but more for our own consumption. I had a dream, to diversify my activities and make it a profession. I started studying to become a tax declarer. I wanted to know everything about import-export. Eventually, customs also became a passion and I knew at an early age that I would combine the two. When I was ready, I started with laying hens. I started with 1.000 birds. I like to be good at what I do, so I thought, "Those 1.000 birds will give me about 25/30 trays a day. But who am I going to sell that to?'' I started canvassing,, and with the help of my wife, we found the customers. Soon I was asked for 50 trays. I increased the number of layers and now I have 20.000 laying hens. Today I have a demand for 500 trays per day, although I only produce 200/250! I would even say there is enormous potential.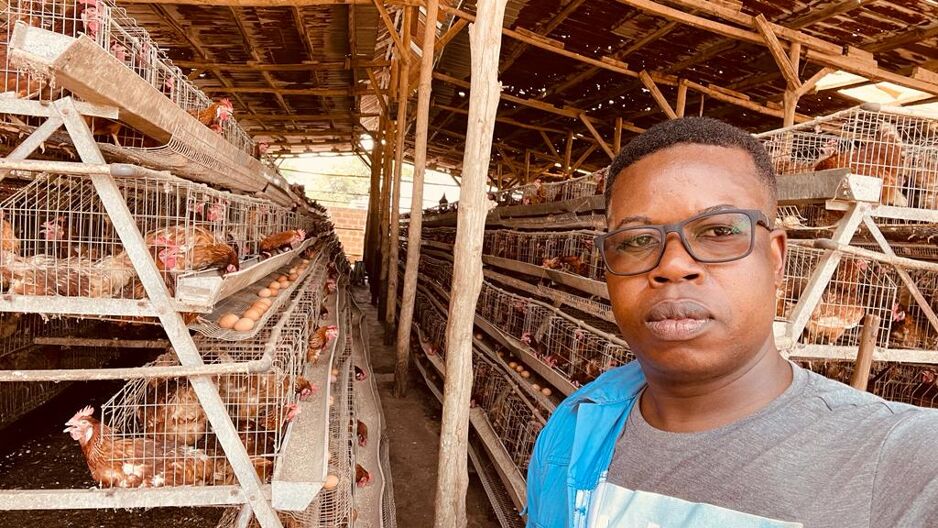 Experience with Champrix
When I started with Champrix, I didn't know all the products and neither did the salesman. He told me that this is the shop, there are different types of products. I didn't know anything about it. The Champrix representative wasn't in the office so I could only rely on my own expertise. What I did was compare it with the Idéna product I had in stock. I called my technician and the Champrix representative. Together we analysed the best option for me. Unfortunately for me, my technician couldn't finish the work session, so I went to a nearby shop to buy another premix from a Champrix competitor. When we started working, I was not satisfied. I complained. The Champrix representative came to the farm with the 2,5% Champrix premix. He gave me a demonstration of 123FEED, I was surprised. The results were amazing. I adopted it and this product has never left my farm.
My technician regretted not having completed the work session with Champrix, we would have saved time and money much earlier. My advice: take the time to talk to the Champrix professionals and listen to their advice, they will help you gain expertise and money 😊.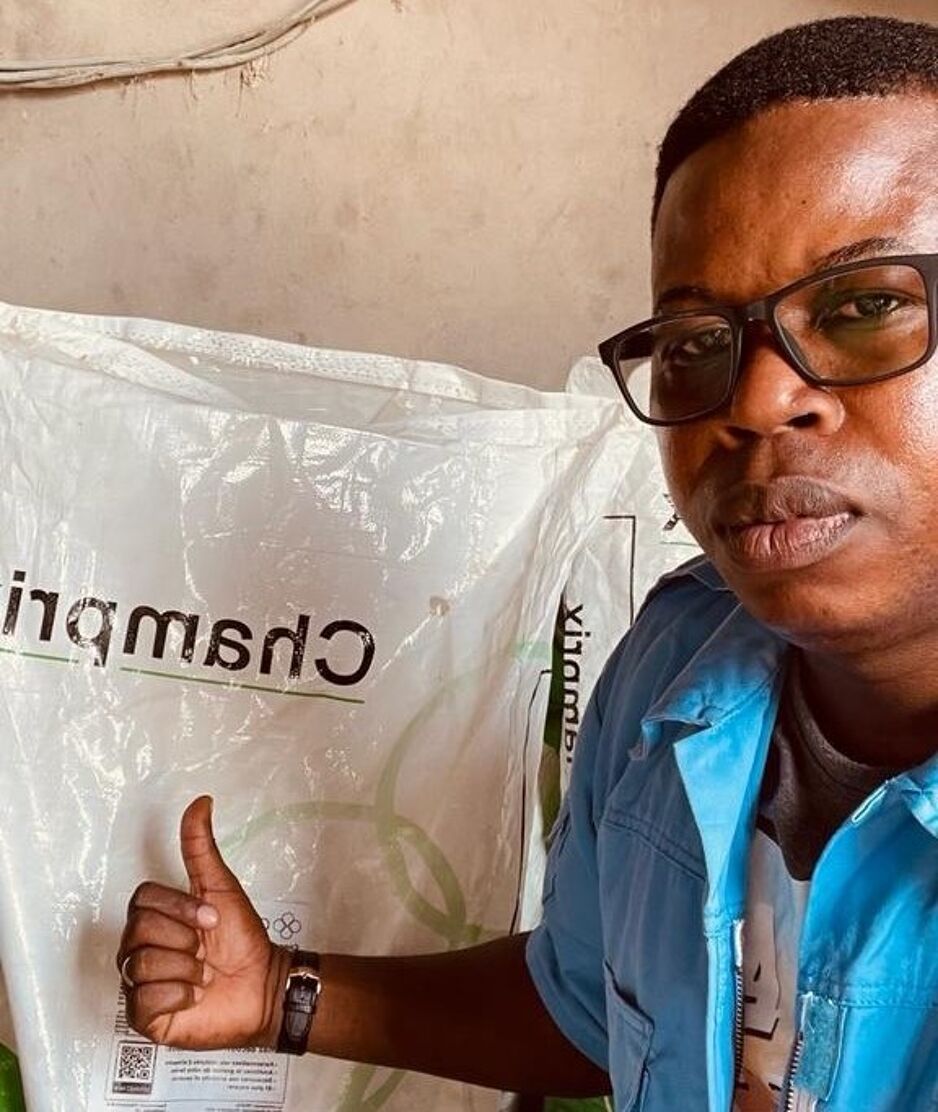 First contact with Champrix
Through a friend I learned about the company Champrix. He was always talking about Champrix but I had never tried it. I used a food supplement (premix) Idéna. But after a few weeks, he convinced me because of the results he obtained on his farm. I went for it. I tried the 2.5% premix for layers P1009 once, I even remember the reference because this premix blew me away. I took a liking to it and since then I have only used this product.
Why did you choose Champrix?
The results were visible from the beginning. I also like the proximity of Champrix. They are open and always available to talk to you.
How has your business developed since your started with Champrix?
We started with Champrix almost a year ago. The change of premix did have an effect on the birds but then it started to get back to normal. I think I am reaching my goal of over 500 trays a day.
What do you like most about Champrix?
I like the transparency of the work and the willingness to assist you with your projects. For me it is a life project, and the team understands that. You are not just an order number but a real partner and the relationship with Champrix means a lot to me.
What can Champrix improve?
The relationship between work and packaging: it is great. I would like to make a 2,5% premix with more additives. We are working on this together.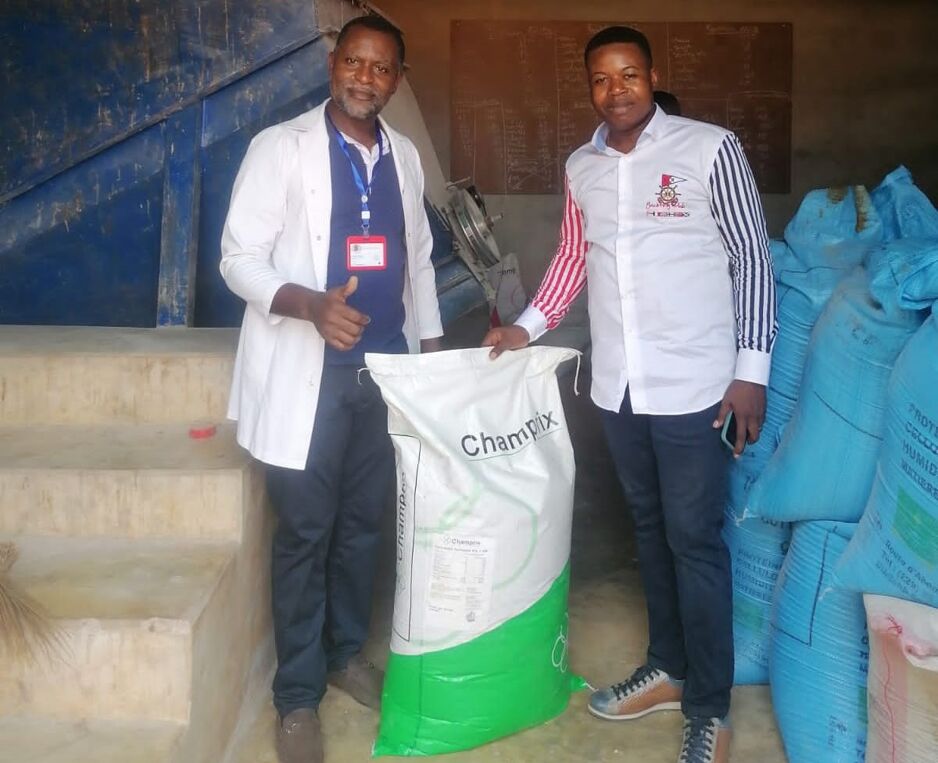 Describe your home market?
Our home market is diverse. We are almost all in the same commune. The market is flooded. There is a lot of competition. I sell my eggs outside this commune, I make a huge profit.
The market does not keep up with the cost of production, there is a gap of 4-5 months before the cost of production goes up. We have competition from eggs from Nigeria. The Beninese want the cheapest price, unfortunately quality is not the priority.
Where will the market be in 5-10 years?
Today we have an association of poultry farmers. They live from their own resources. They ask for subsidies for day-old chicks (60%), the state wants to phase out the import of poultry meat, but we want to make sure that local egg production can meet the demand.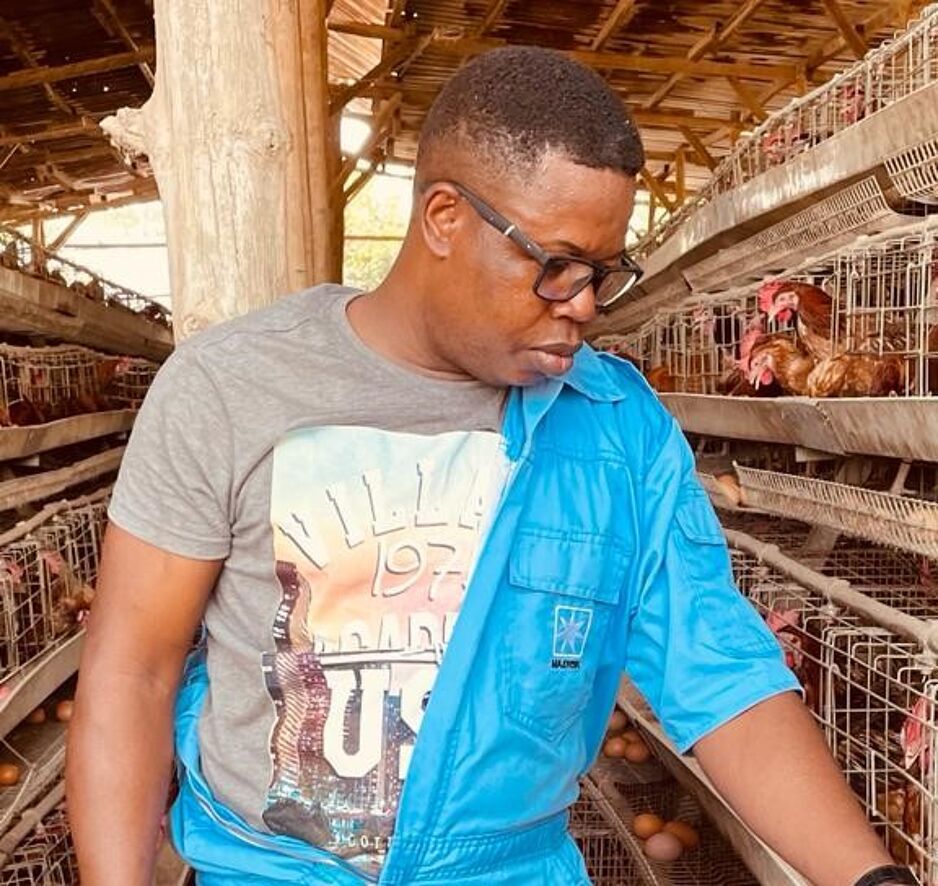 What challenges did you face when starting the business and how did you overcome them?
The labour force is not qualified. Nowadays Champrix gives training to farmers to explain them how to breed, how to choose premixes or concentrates and so on. In my time, there was nothing like that. When a young person leaves school, he knows nothing. You have to educate him on the farm. That takes time and energy!
Secondly, there is no human intervention in the buildings, such as thefts and you don't know when the birds don't have water in time. It is partly for this reason that I want to switch to automatic.
Last but not least, the increase in feed prices. With the 123feed application I have learned to do my calculations and to store my feed properly.
What are your dreams?
Benin is a market for laying hens. I started with a thousand heads. I like to excel in what I do. Today, I want to automate the batteries a little. They will be delivered to me by this summer. At the same time I am planning a building for another 12,000 heads. By the end of the year I will easily be at 500/600 head per day. I am sure that the demand will continue.
My dream is to reach at least 60.000 birds within two years with Champrix.
Do you have any advice for those who want to start up?
''Don't think that you will win right away. It's a matter of perseverance. I advise to start on the side. Then he can have a cash flow that allows him to invest in his own business. Don't start with less than a 1.000 birds because vaccines for example are always for 1.000 doses.''