CHAMPRIX PRESTARTER FEED
A strong start is essential for the lifetime production of the animal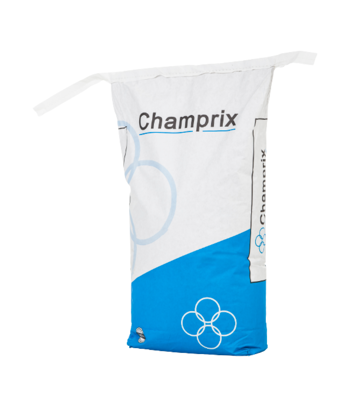 To ensure the best possible start, Champrix created a Prestarter Feed range. High quality Champrix Prestarter Feed with all the essential nutrients for the best growth and development.
Champrix Prestarter Feed benefits:
Fits the nutritional requirements;
Stimulates the feed intake from the first hours onwards;
Prepares for future growth;
Improves in the support of the immune system;
Decreases mortality.
We are able to tailor solutions that fit your requests. Our expert nutritionists are eager to help you. Champrix has a prestarter feed for chicks and/or piglets.
We are GMP+ certified and our products are regularly tested by renowned and independent laboratories.
Concentrates
Champrix concentrates made from the highest quality raw materials available. Easy to mix in the feed and increase the quality of the complete feed.
More information
Premixes
Premix is a mixture of vitamins, minerals, feed additives / feed supplements to increase quality of the complete feed to achieve a better growth and production.
More information
Acidifiers
Champ-Acid product range support the animal and prevent pathogenic growth.
More information
Ready for more information? We have the expertise to help your business grow.