CHAMPRIX VITAMIN AND MINERAL PREMIXES
Tailored premixes for all kinds of animals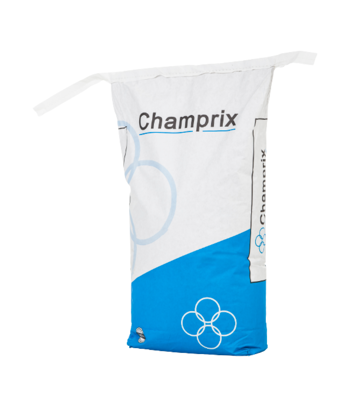 Champrix vitamin and mineral premixes are suitable for all different kinds of animals and available in all inclusion rates from 0.01% to 2.5% of the complete feed. Premix is the solution to obtain the finest ratio of essential vitamins and minerals in your complete feed ratio.
Champrix Premixes benefits:
The best balance between optimal quality and competitive prices;
Made from the highest quality vitamins, minerals and feed additives;
Quality is regularly checked by independent laboratories;
Tailor made and carefully calculated by Champrix nutritionists based on the local available raw materials.
Available in different inclusion rates suitable for all types of feed mills and needs of the farmer
Our nutrient premix are mixtures of functional ingredients and additives for animal be used as-is or tailored to your specific needs. We are able to tailor solutions especially for you. Our nutritional experts are eager to help you.
We are GMP+ certified and our products are regularly tested by renowned and independent laboratories.
Concentrates
Champrix concentrates made from the highest quality raw materials available. Easy to mix in the feed and increase the quality of the complete feed.
More information
Prestarter Complete Feed
Prestarter Complete Feed with all the essential nutritients. It stimulates the feed intake from the first hours onwards and it is a strong foundation for the future.
More information
Reach the genetic potential of your animals in the best possible way