What is it like to be a feed distributor?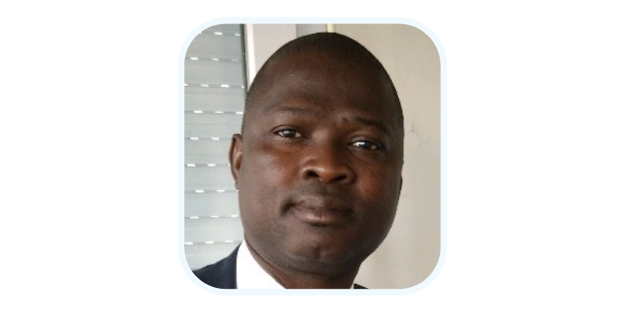 Meet Mr. Geoffroy Aliha
Distributor in Benin since 2021.
Married and the proud father of three children.
Entrepreneur in Africa and Europe in the feed industry.
I am also a teacher (Specialist teacher at Jean Moulin Lyon 3 University).
"Believe in it and don't give up no matter how difficult it is. The first attempts are never conclusive, but I assure you that with patience, hard work and a good partner, you will succeed! I am an example of this."
How did you become a feed distributor?
I met Lila El Madiouni, who is still my contact person, through Connecting Days a virtual exhibition. She made us feel comfortable and explained all the steps of the project. The whole team accompanied us in the realization of our dream of bringing quality feed supplements to Benin.
In July 2021, we placed our first order. All product information was communicated quickly, we were trained on how to use Champrix products in order to assist our customers in the best way. The Champrix team also took the time to explain to us the administrative steps to take to import our goods.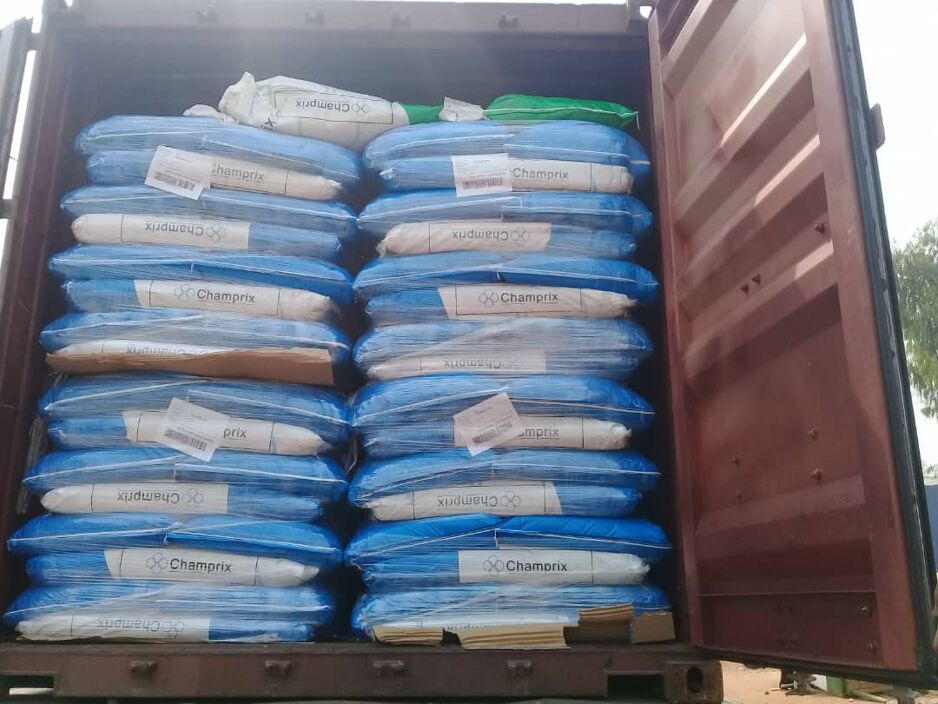 What convinced you to choose Champrix?
The quality-price ratio and the company's reputation were determining factors. I must admit that I was afraid that there are a lot of scammers out there, but the seriousness of Champrix convinced me otherwise.
How did your company develop since you started with Champrix?
Very satisfying. We are now on our seventh order since the start. The products have been very popular because the customers have adopted the product right away. We had to insist that customers follow the mixing guidelines, but thanks to the 123FEED application, we can do it easily!
What do customers say about the Champrix product? 
Champrix products are quality products. The brand counts a lot, it is produced in Europe and they like it a lot. Even if they think the price is high compared to the competitors, they come back. I am proud of my partnership with a company that treats all its customers, regardless of their status, in the same way.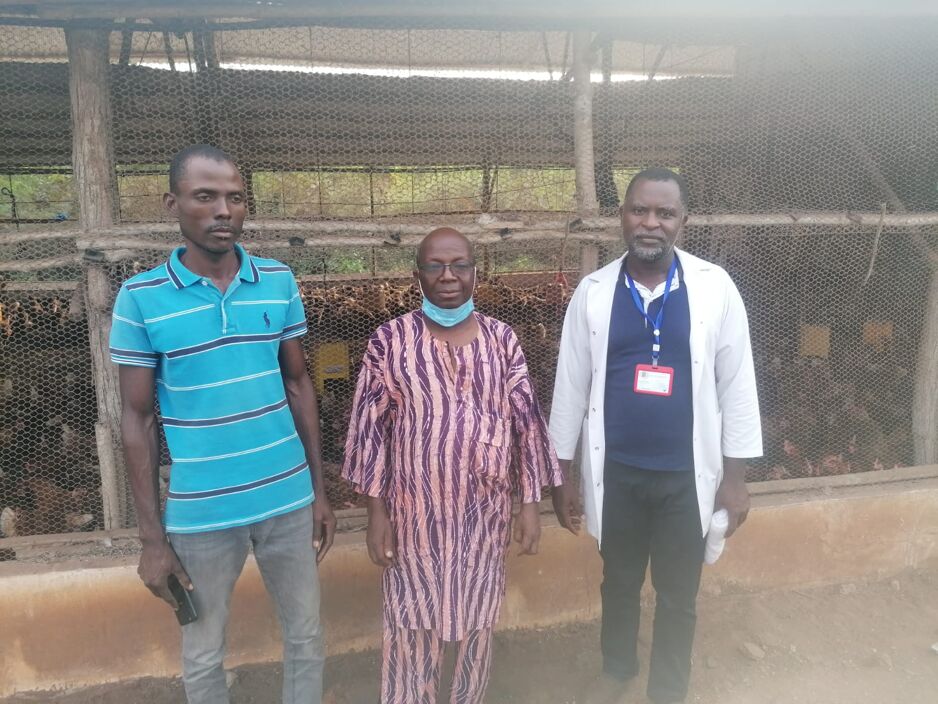 Picture: A satisfied customer of Mr. Aliha.
What can Champrix improve?
Better facilitate supplier lead times. We would like to have the product even if the order is not yet paid. Out of stock is killing us. We can also talk about credit, but to get to that point, we still have to prove ourselves.
What are the main challenges as feed distributor?
Financial aspect: You have to set aside funds and manage your cash flow well. It's not easy, but if you don't do it, you'll be faced with a break-up and the impossibility of keeping your customers. So no market share, it's over before you even start.
Currency problems: I turned to external donors in order to get this project off the ground quickly. At the local level, the currency problem and a slow administrative process slowed down the process.
People: I realized that there are good talkers but small doers. I had to change my teams several times, because many think about the easy way out and not about the job well done.
Contraband products: We want to control the contraband with products that do not meet the conditions and standards of feed production. It is necessary to allow importers to control the feed market by offering reliable data and continuous assistance.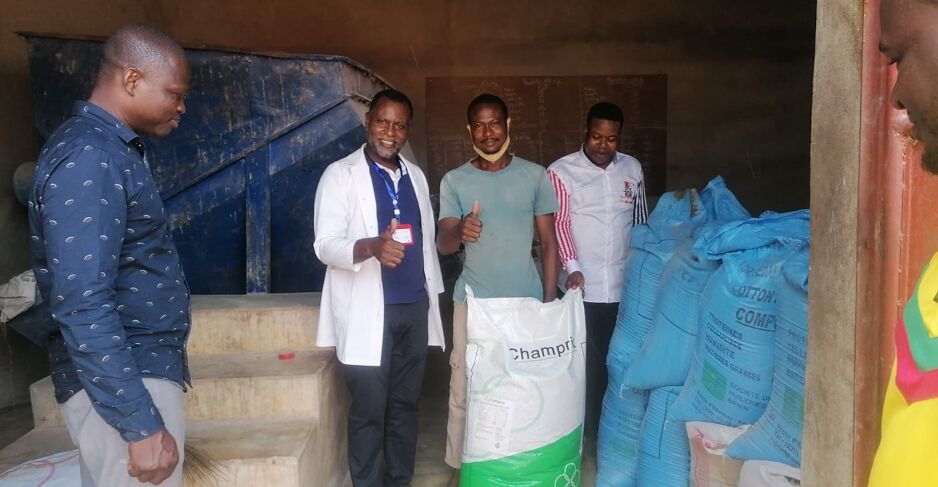 Do you have recommendations for other new distributors?
To believe in it and not to give up no matter how difficult it is. The first attempts are never conclusive, but I assure you that with patience, hard work and a good partner, you will succeed! I am an example of this.
What are your dreams as feed distributor?
The opportunity is there, but how do you seize it? I am a strategist. I have managerial skills. I always land on my feet and reposition myself quickly. I like the challenge, in our sector of activity I am served!
I would like to own a feed processing and distribution company of Champrix products and be the leader in the West African sub-region. I see myself owning a significant market share. More concretely, I would like to be a fiscal contributor in my country and support Benin in its development. I think that the feed sector is one of the most noble sectors.
What would you like to tell to everybody that wants to become a distributor?
"I had a clear vision: to become a distributor of feed supplements in my country, Benin. I went to talk to the regional agriculture and livestock manager and told him that soon I would have a complete range of products to feed animals in my region. He replied: "Oh, what are you going to market? What kind of products? I answer naively: "all that you will need? He answered: "I need premix". And I was stunned. I didn't know what a premix was, nor what it was for. This proved to him how bad I was in this field. Despite this episode, I didn't give up and I told him I would come back with something concrete. And I did it, today he buys my products!"